The Places feature allows you to create specific locations that are remembered by our Mileage Book account. For example, you can create your home and workplace under Places. Mileage Book will then remember these locations and when you are at or near the place created, Mileage Book will record it as if you were at the address itself.
The feature is also ideal in relation to the 60-day rule, as the feature always ensures that Mileage Book knows your company's address and thus ensures a valid count of visits to your workplace.
These sites will be accessible even if you are not connected to the Internet.
To set up this feature, please follow these steps:
First, log into the Mileage Book website (www.mileagebook.com)
1. Select User Setup. (As system administrator, select system setup)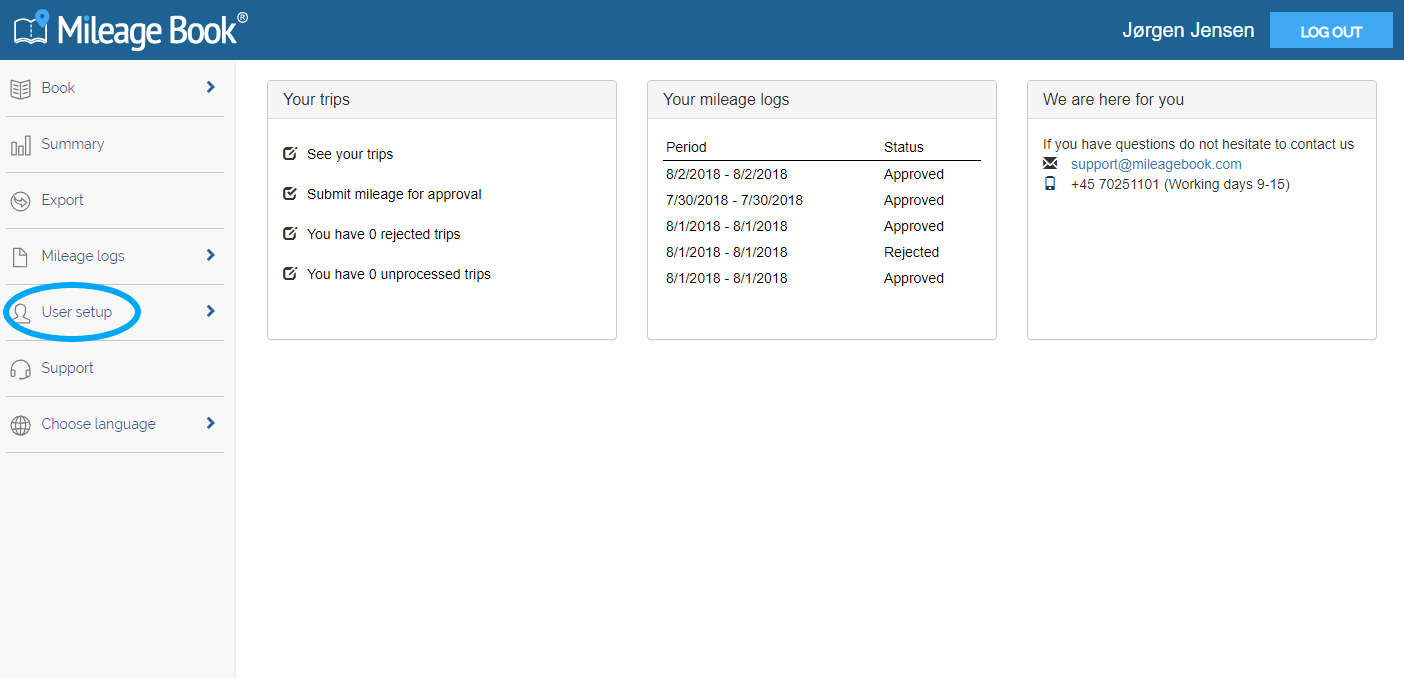 2. Select Locations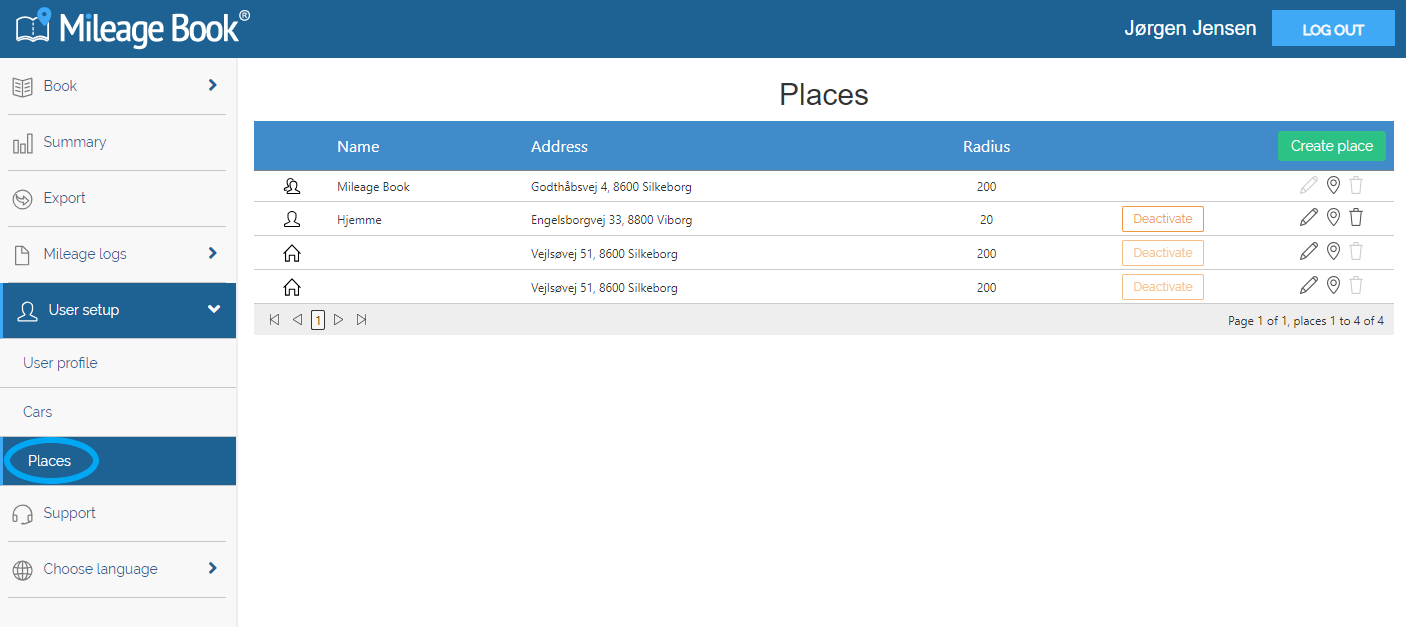 3. In the address list, click Create a place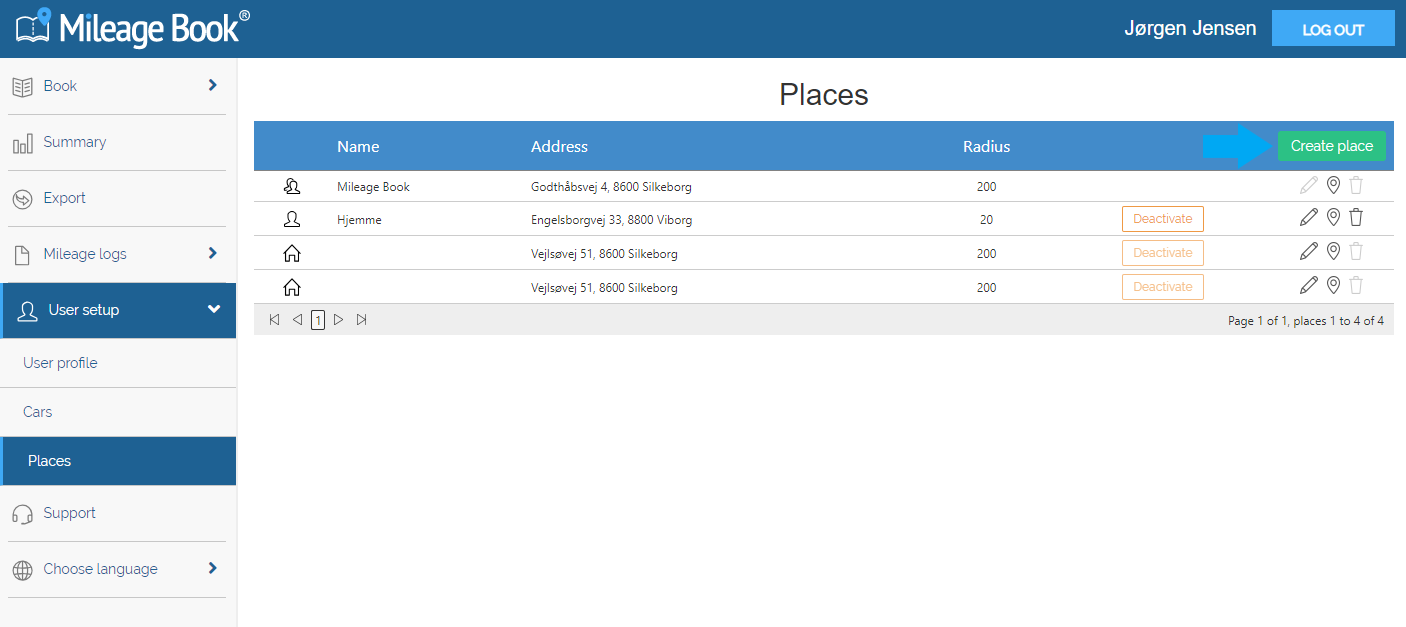 4. Now name the place you want to create. Below, '' Mileage Book '' is used as an example.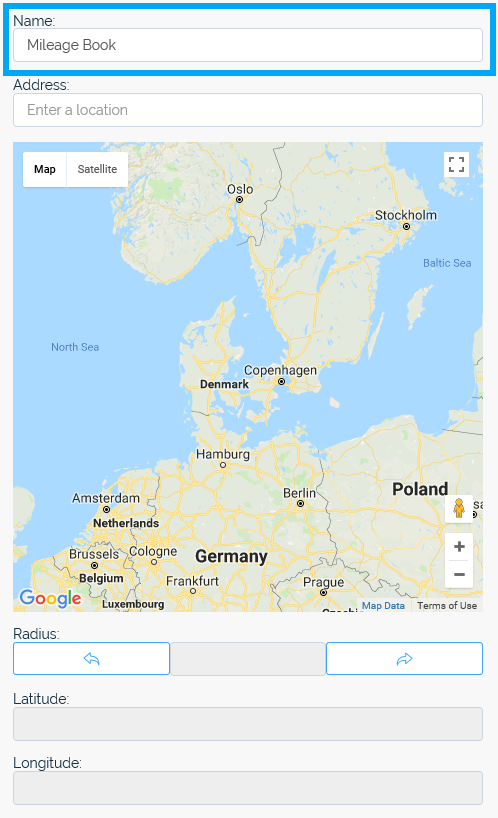 5. Enter the address of the place you want to create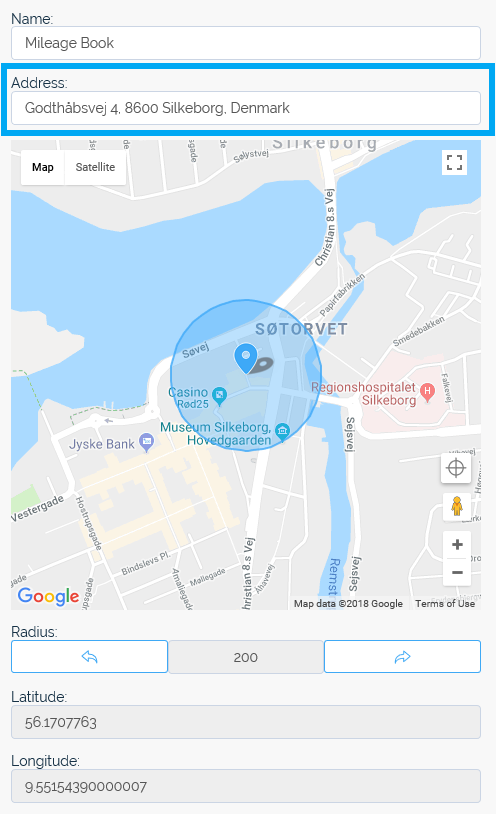 6. Indicate within which radius this address applies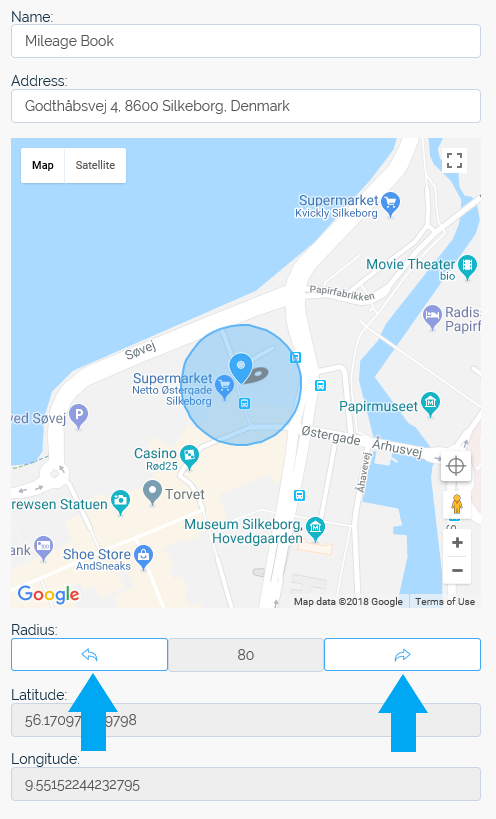 You can freely move the location arrow if it does not exactly match the specified address

7. Then just tap save or save and add one more if there are more places to create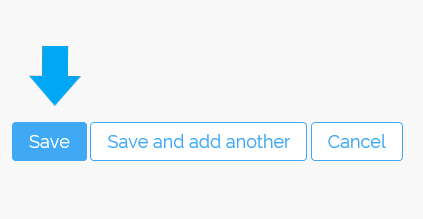 You have now created a new place that the road book can now use according to the 60 day count. You can always return and disable or delete a place.