You can gather a quick overview of your Fleet Management on the Dashboard.
This page can be used instead of clicking on each of the other tabs.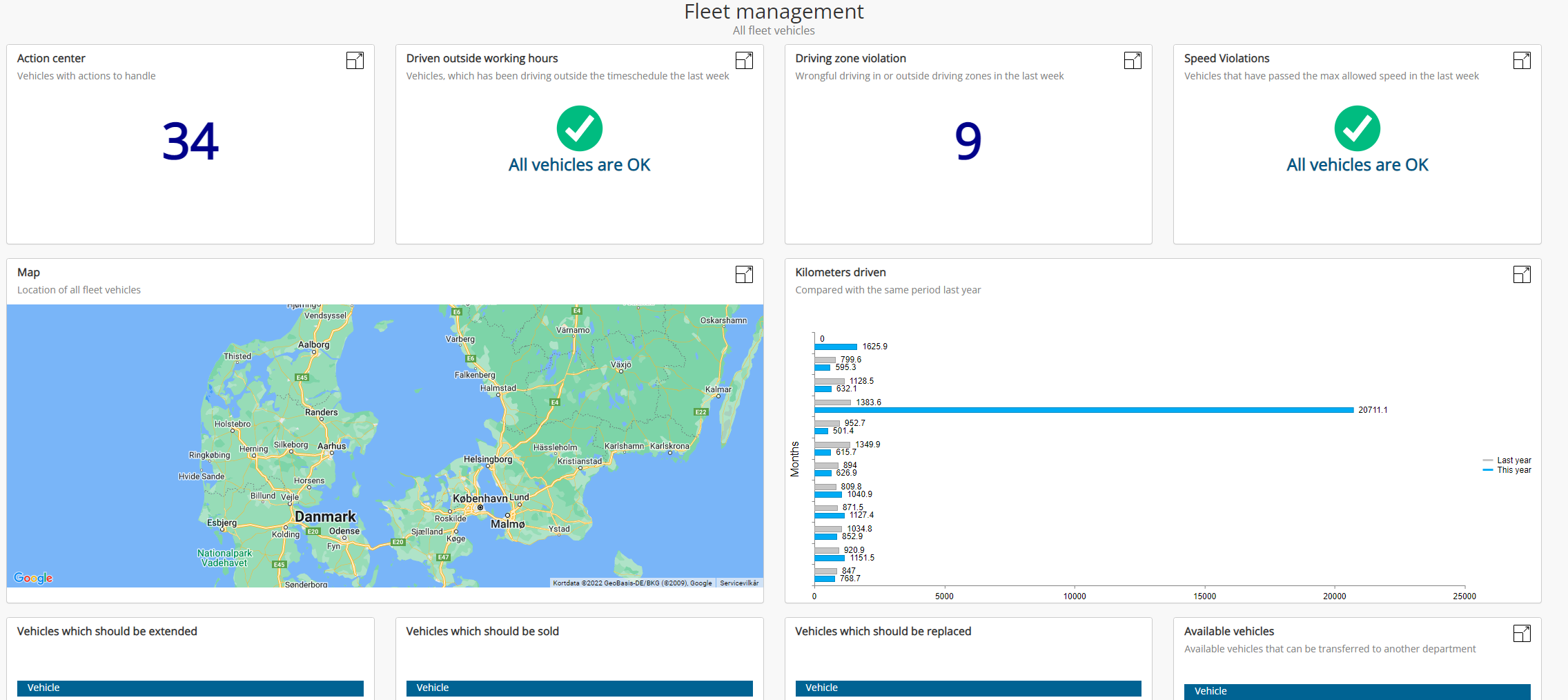 You have access to the Live-Card and the total amount of driven kilometres/miles.
Fields
You can press the button in the top right corner on most of the fields. You will now be sent to this fields own tab, where a more detailed description is available.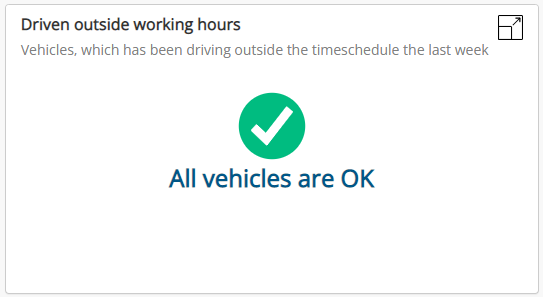 If there's any problems with some of these fields, it will be shown like this: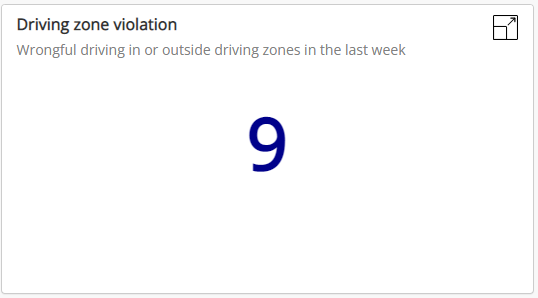 In this case, the Fleet cars had 9 times wrongfully been driving in or outside the user defined zones, last week.