This is the page you want to be on when you need to create, delete or edit a vehicle.
Master data
When you have created a vehicle, you will always be able to find information regarding the vehicle at Master data. Your created vehicles will be shown in a list at the left side of your screen.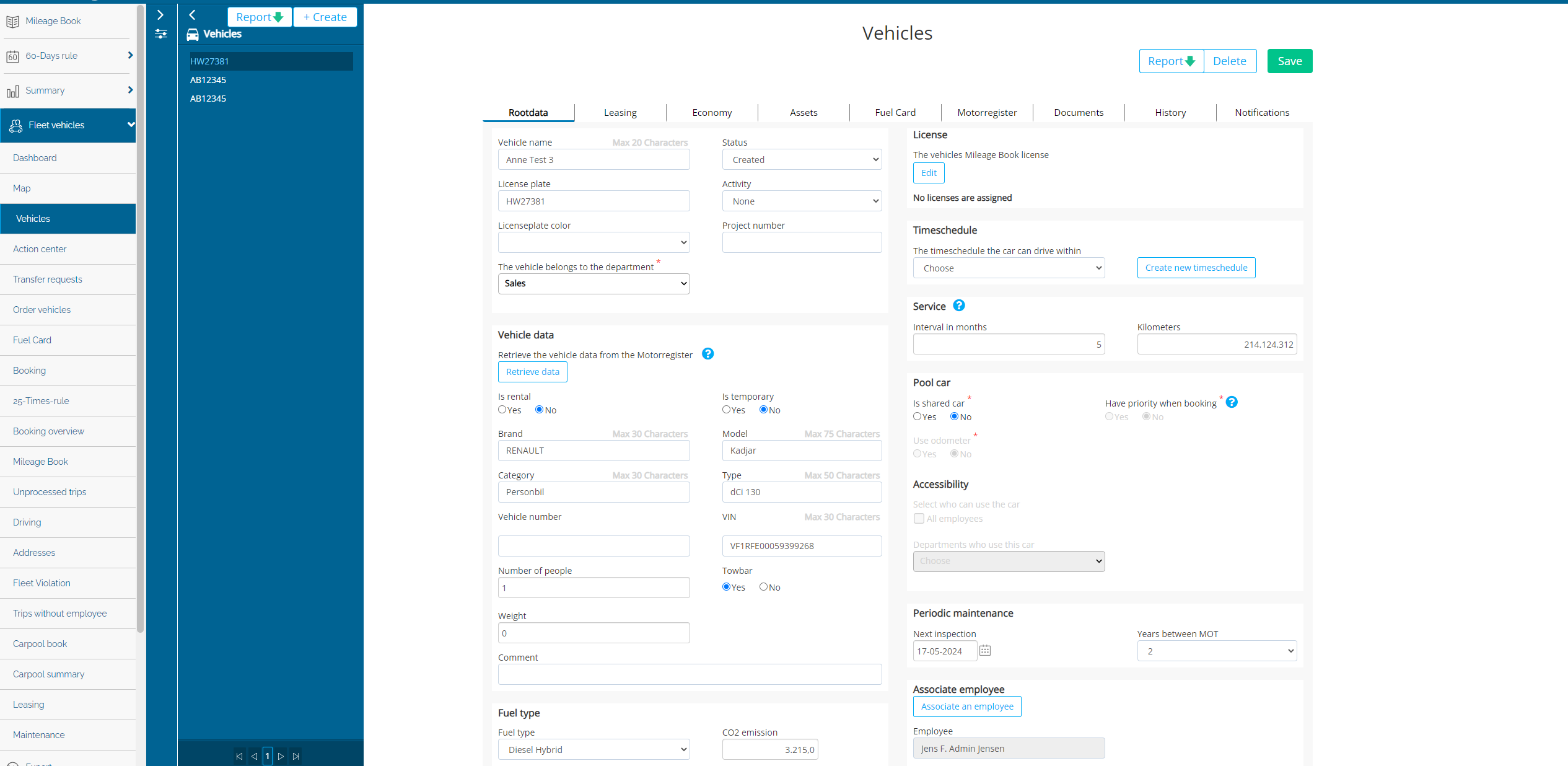 You can add custom fields for this page, if there's some fields you would like, that don't already exist.
Follow this guide on how to create custom fields.
Filter
You can decide which cars you want to see on the left by using the filter. You can use the filter by pressing the little arrow pointing to the right, located in the top left corner. The filter can be used on departments, vehicle name, license plate and status. Remember to press the blue 'Apply'-button.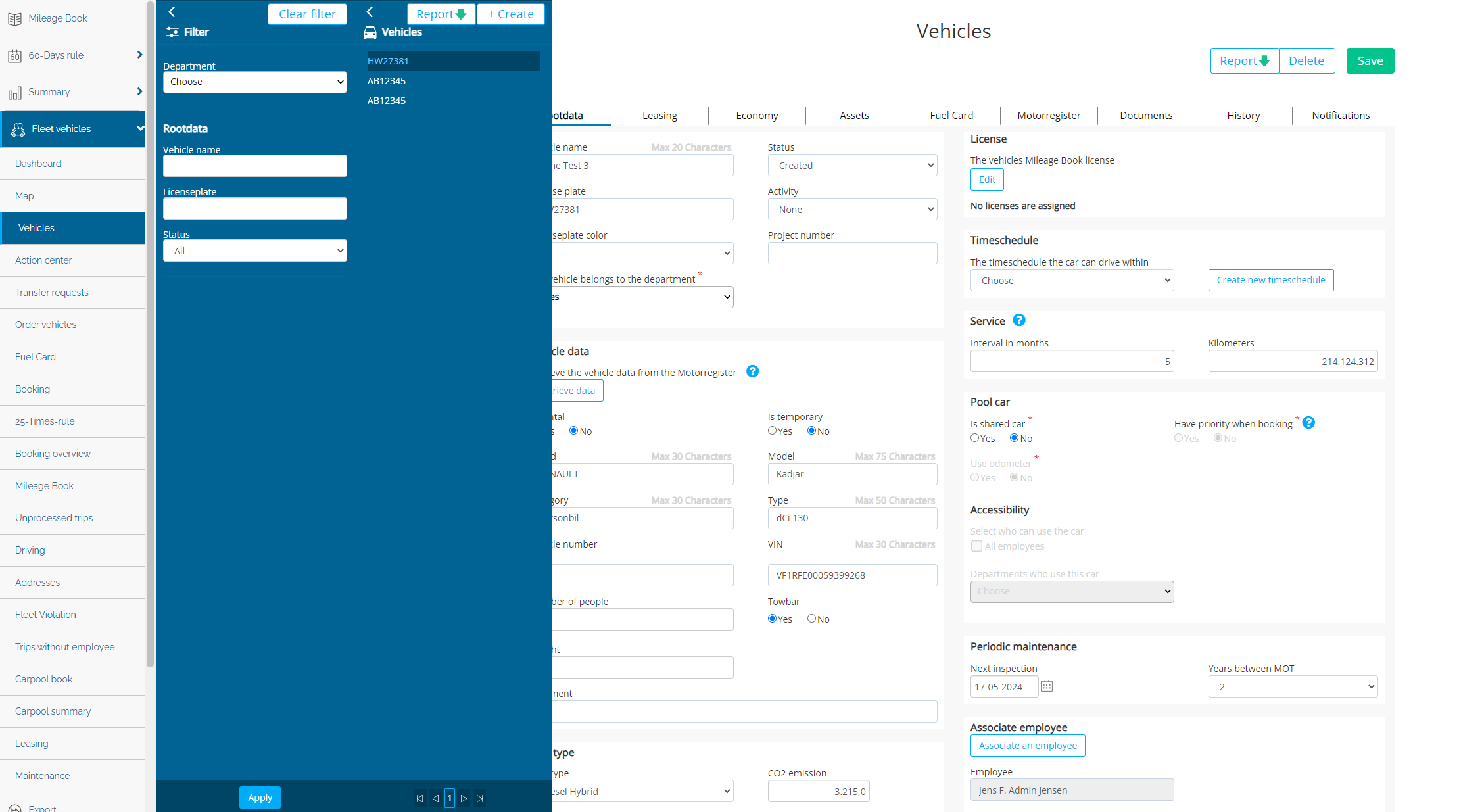 Motorregister
You can retrieve vehicle data from the Motorregister, if your vehicle is registered in Denmark.

Report
You can pull reports here for all of your vehicles. If you need help to create a report, please follow the linked guide here.

Leasing
This is where you can put in the leasing information, if the vehicle is leased.
You can put in information such as the duration of the leasing contract, the monthly lease payment or the amount of kilometres included in the contract.

Economy
Here you can add the vehicles tax base and the environmental payment.

Fuel card
If the vehicle has a fuel card allocated, information about this card can be added her.

Motorregister
You will here see the information that we have received from the Motorregister.
Documents
If you have some relevant and important documents regarding the vehicle, these can be uploaded here. This could fx. be the leasing contract.

History
You will here see changes made to the vehicle. You can see when the vehicle has been allocated to a different employee. Choose which fields you want history from by going to System Setup --> Fleet management --> Field usage.

Notifications
Any notifications regarding the vehicle will be placed here. This could be notifications about violation of the defined rules.