You have to define the settings for the Action Center before you can receive any notifications here.
To do this, simply go to System Setup --> Fleet Mangement --> Settings.
The settings for the Action Center can be found at the bottom of the page.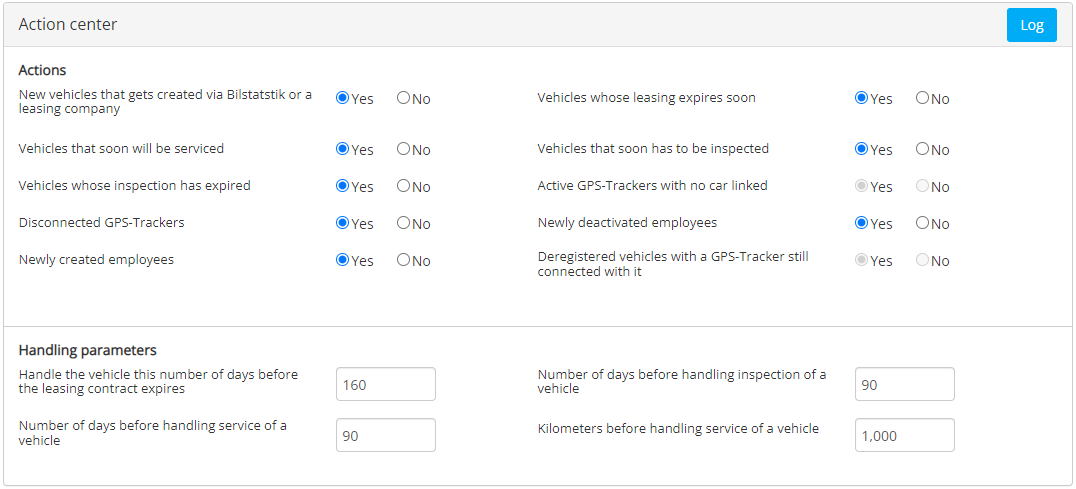 Various actions can be turned on/off. When the actions are turned to 'Yes', you will start getting notifications from this action in the Action Center.
The Action Center is ready for use when you have decided what settings you want.

Notification example
One of your Fleet cars didn't make it to inspection in time. The inspection has now expired.
This is how it will be shown:

When you press on 'Detailed handling', you will be sent to this page: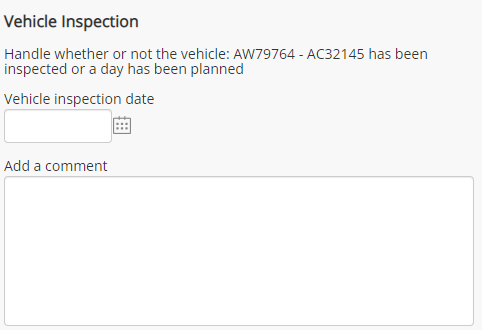 Fill in the information required. Pick the date the car has been to inspection, or add what date the car will go to inspection. You can specify this in the comment section.
Remember to press the 'Save'-button in the bottom.