These settings can be found at 'System Setup' --> 'Fleet Management' --> 'Settings'.
The settings can be used to change different things regarding your Fleet Management.
This can be regarding the Dashboard, Action Center or Fleet.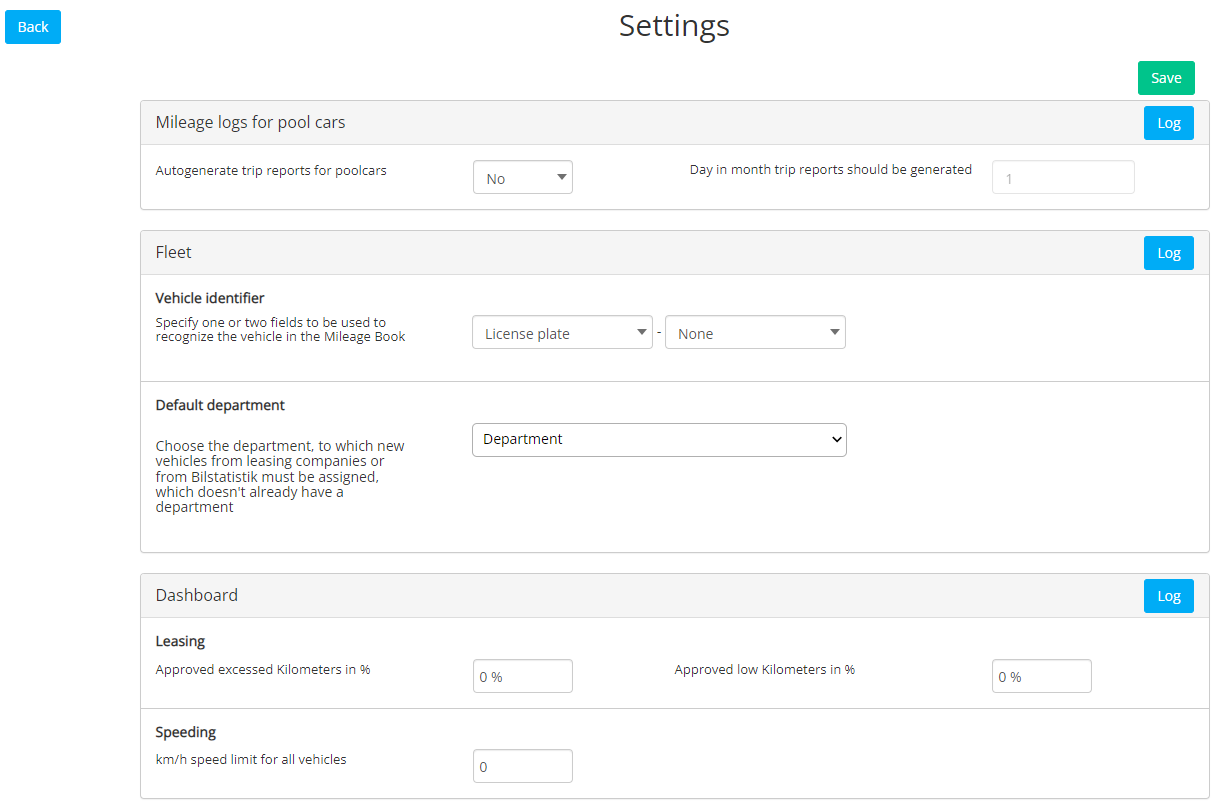 Mileage logs for pool cars
If you have pool cars in your company, you can here choose if the system should autogenerate trip reports and which day the reports should be generated.
Fleet
You can change how your vehicles will be identified in Mileage Book.
This will change how you see your vehicles in 'Fleet vehicles' --> 'Vehicles' and on the Live-Map.
You can also choose a department new vehicles by default will be allocated to.
Dashboard
Define the rules that you wish to be shown in the Dashboard.
Action Center
You are able to choose which tabs that should be shown in the Action Center.
You are also able to choose different Handling parameters. This could be the number of days before handling a service of a vehicle. You will receive a notification in the Action Center on the day you choose.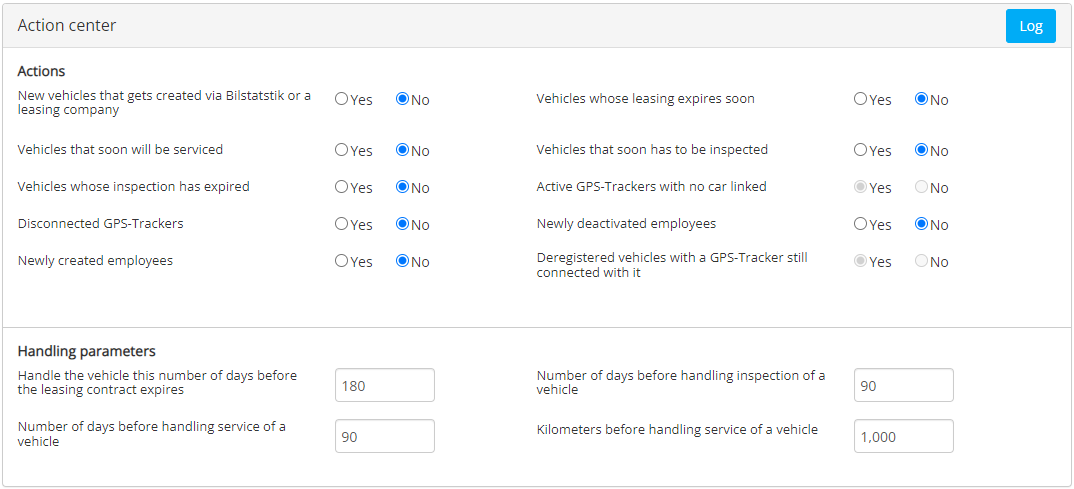 Green Dashboard
Set the limit for your driving pattern in the green dashboard.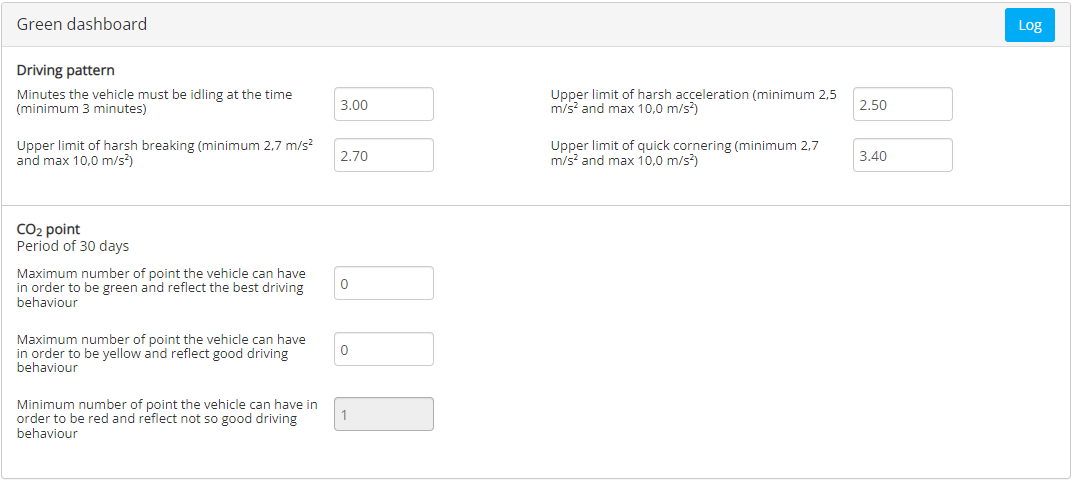 The system will create a CO2 point if a limit is violated. Choose how many CO2 points a vehicle can have, within the last 30 days, to be either green, yellow or red.