As the first item under 'System setup' --> 'Fleet management' --> 'Settings' - you will find general settings for fleet management. Here it is a good idea that you, as an admin, make sure that the standards that have been set are what should be for your fleet.
In this guide, we will try to uncover all the settings you find on this page in your account.

Section 1
Mileage logs for pool cars, Identification of the fleet and Default department.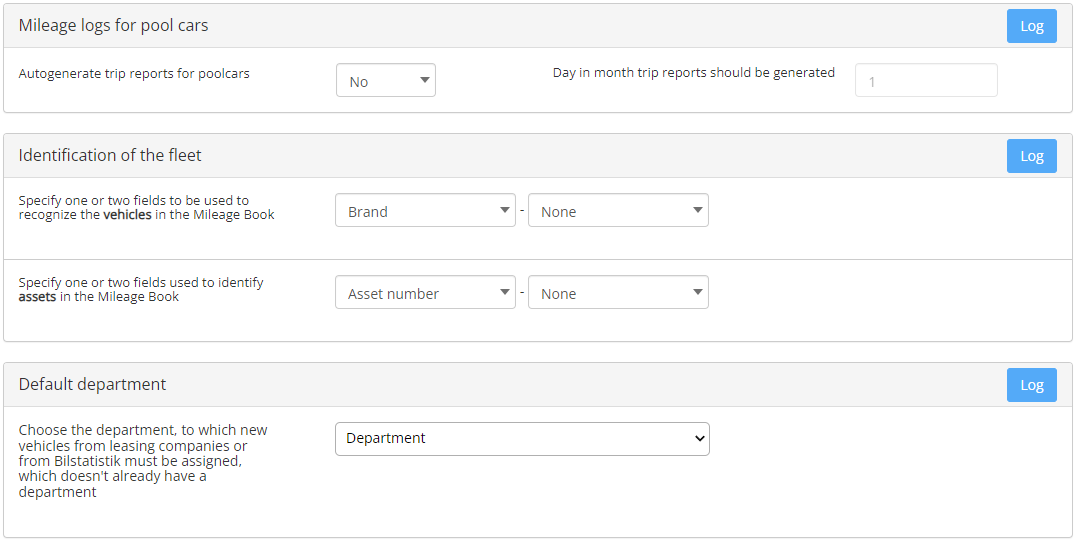 Section 2
View of future tasks and Dashboard.

Section 3
Settings for the action center.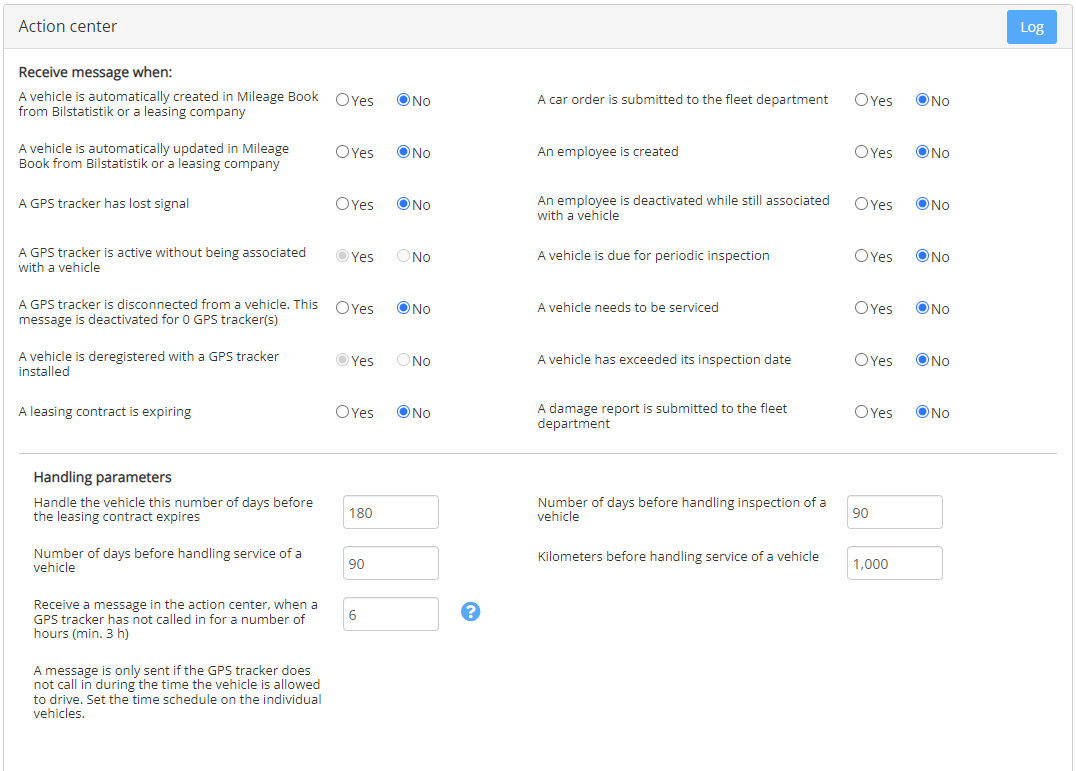 Section 4
Settings for the Green dashboard.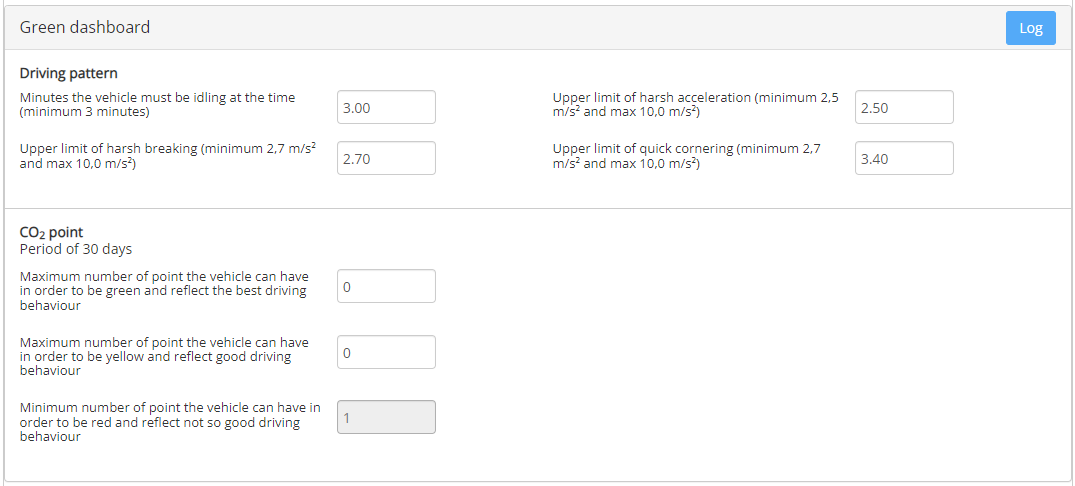 Here you must specify the limits for your Driving Pattern. If a limit is exceeded, the system generates a CO2 point. Below, you must choose how many CO2 points vehicles must have, over the last 30 days, to be seen as green, yellow or red respectively.