You will find these at 'System Setup' --> 'Fleet Management' --> 'User defined notifications'/'File attachments'.
User defined notifications
You can here create your own notifications. These notifications can be sent out to your employees.
E-mail
On the first page, please give the notification a name, and decide who needs to receive it.
You can decide if the notification is active or not. No e-mails will be sent if you haven't set the notification to 'Yes'. You can always activate a notification again after it has been created.

Give the e-mail a subject and write a message in the box.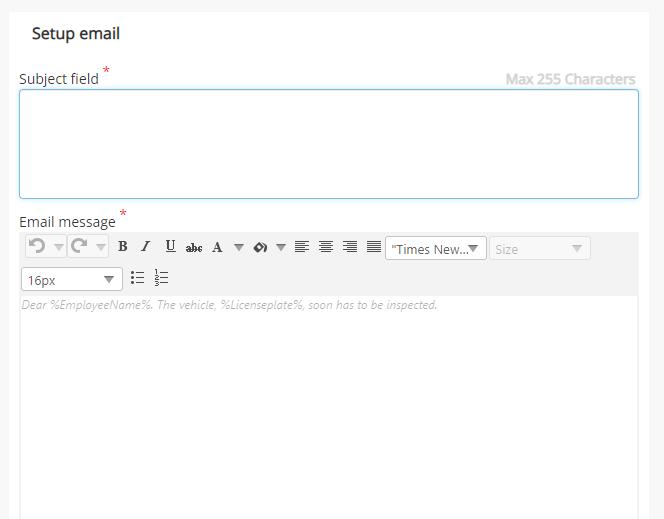 You can choose that the recipient has to confirm, that they have seen the e-mail, by pressing a link.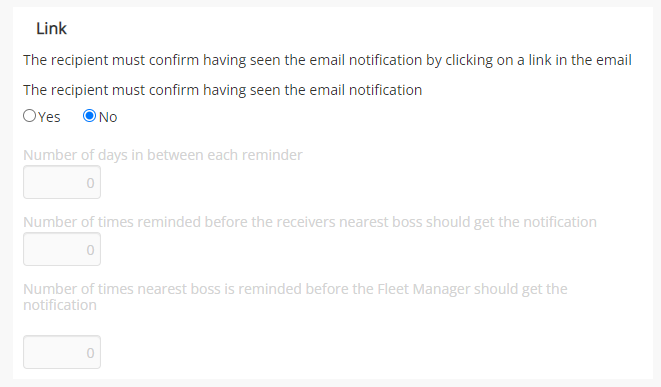 You can copy these 'Data tags' into your e-mail message. This can be used to various things, like getting the employees name or license plate to show up in the e-mail.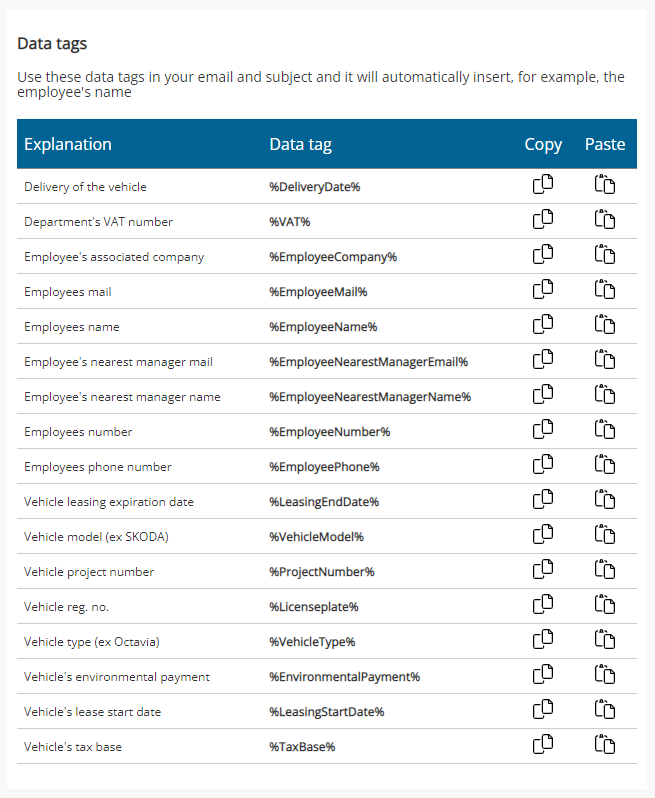 Triggers
This is where you decide when the e-mail should be sent to the recipients.
You are also able to add extra triggers for your notification.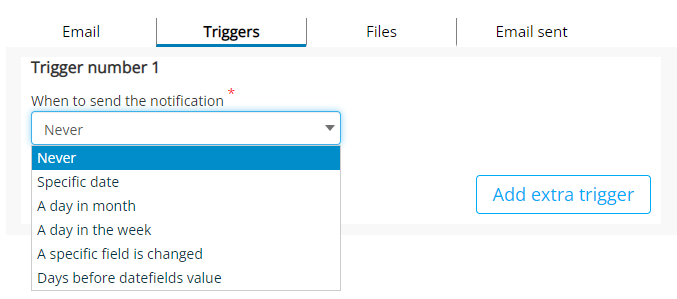 Files
If you wish, you can add a file attachment to your notification here.
You can add a file attachment by pressing the green 'Add'-button.

E-mail sent
At the last tab, you can see when and who has received the notification.
You can see the date, name and e-mail of the receiver.

File attachments
Here you can create files that can be attached to your user defined notifications.

After you press the green 'Add'-button, you have to give your file attachment a name and choose a file from your computer.

After choosing a name and uploading a file, please remember to press the green 'Save'-button at the bottom of the screen.