To integrate Mileage Book with Danløn, please follow these steps:
1. Log into Danløn's website
2. Choose Integration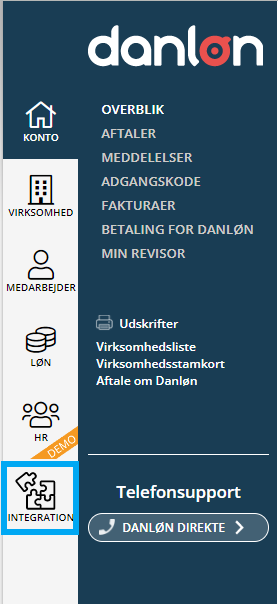 3. Choose Mileage Book in the list of available integrations and press "Connect" (Forbind) in the lower right corner.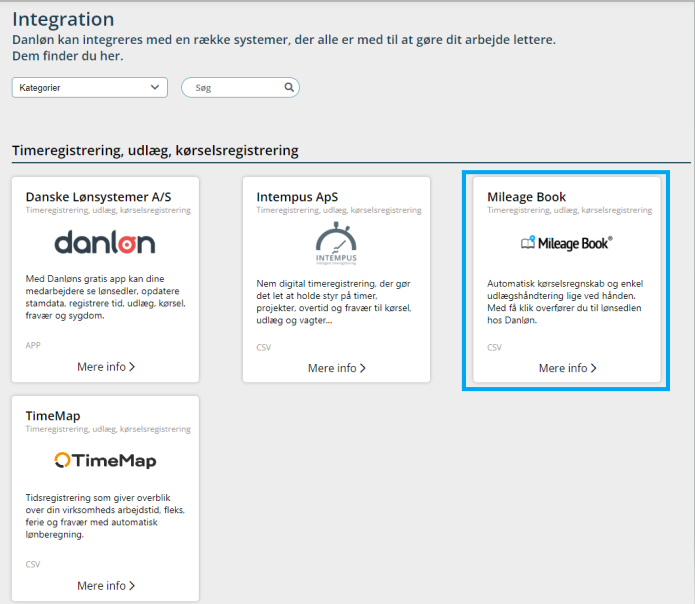 4. Afterwards, you will be redirected to Mileage Books login site. After logging in you will see this page, where you need to give permission to allow data to be transferred: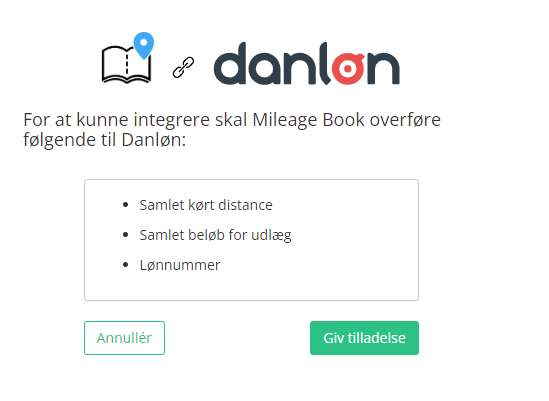 5. You will also need to give permission to Danløn to recieve the data.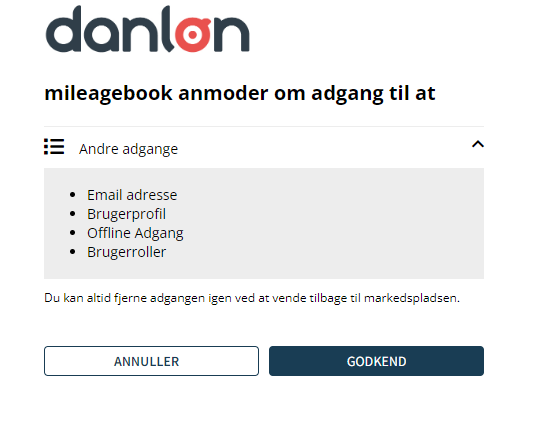 Your integration between Mileage Book and Danløn is now complete.
To transfer data from Mileage Book you need to press the button in the left menu called Overfør til Danløn.
If you have questions for any of the above we urge you to contact Mileage Book support at:
support@mileagebook.com or +45 70 25 11 00