You will find these settings at System setup --> Fleet management --> Zone/Time schedules.
This guide includes the settings for Zone and Time schedules.
You will learn how to create and use these settings.
Zone
By creating a Zone, you can define an area which specific vehicles can or can't drive in/out of.

Start by clicking on the green 'Create'-button.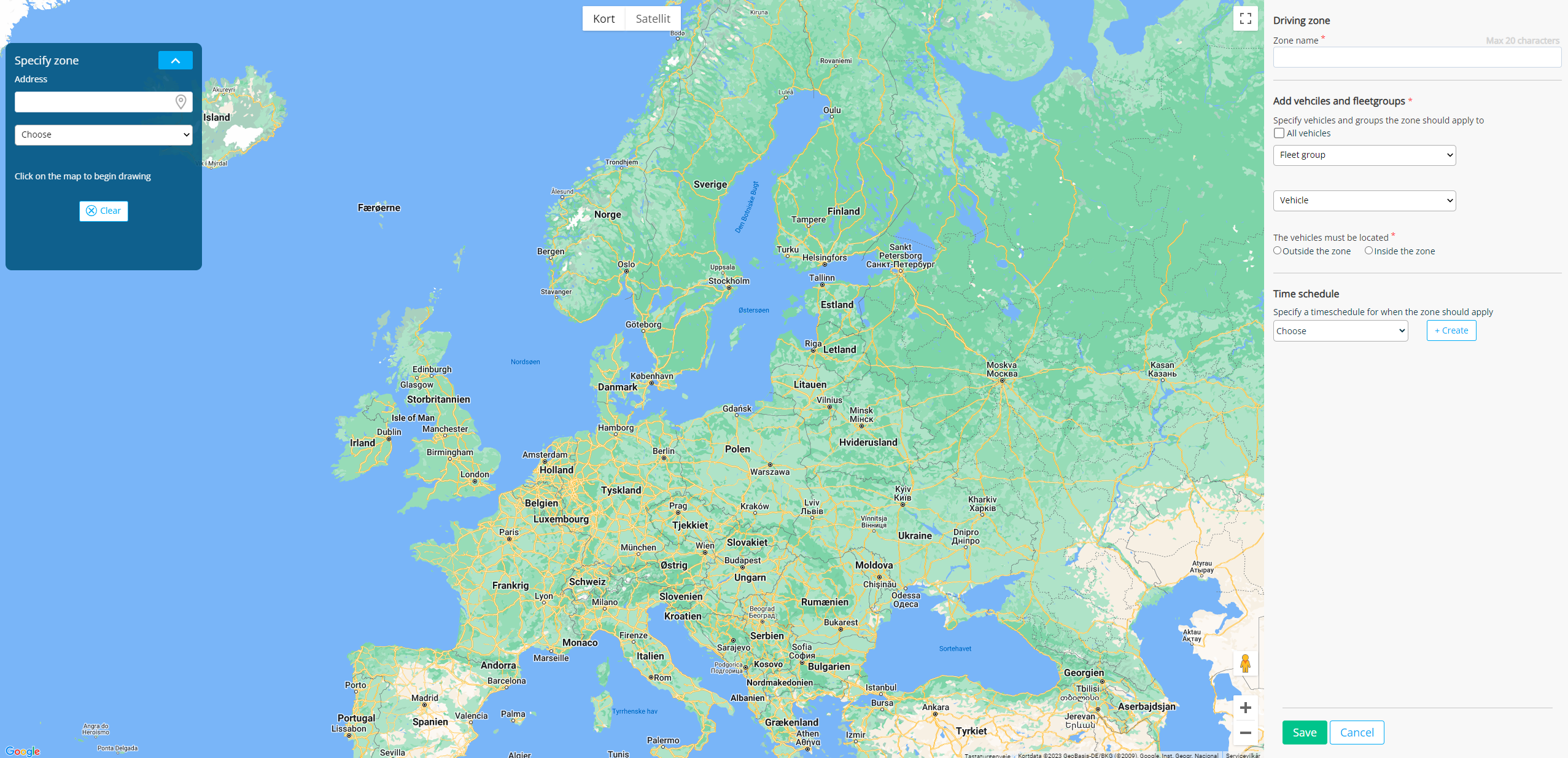 On the left side of the screen, you can choose if the zone should start on an address. You are also able to zoom in on the map and choose a starting point by clicking on a location.
This is also where you choose how large the radius should be.
This could for instance be a zone: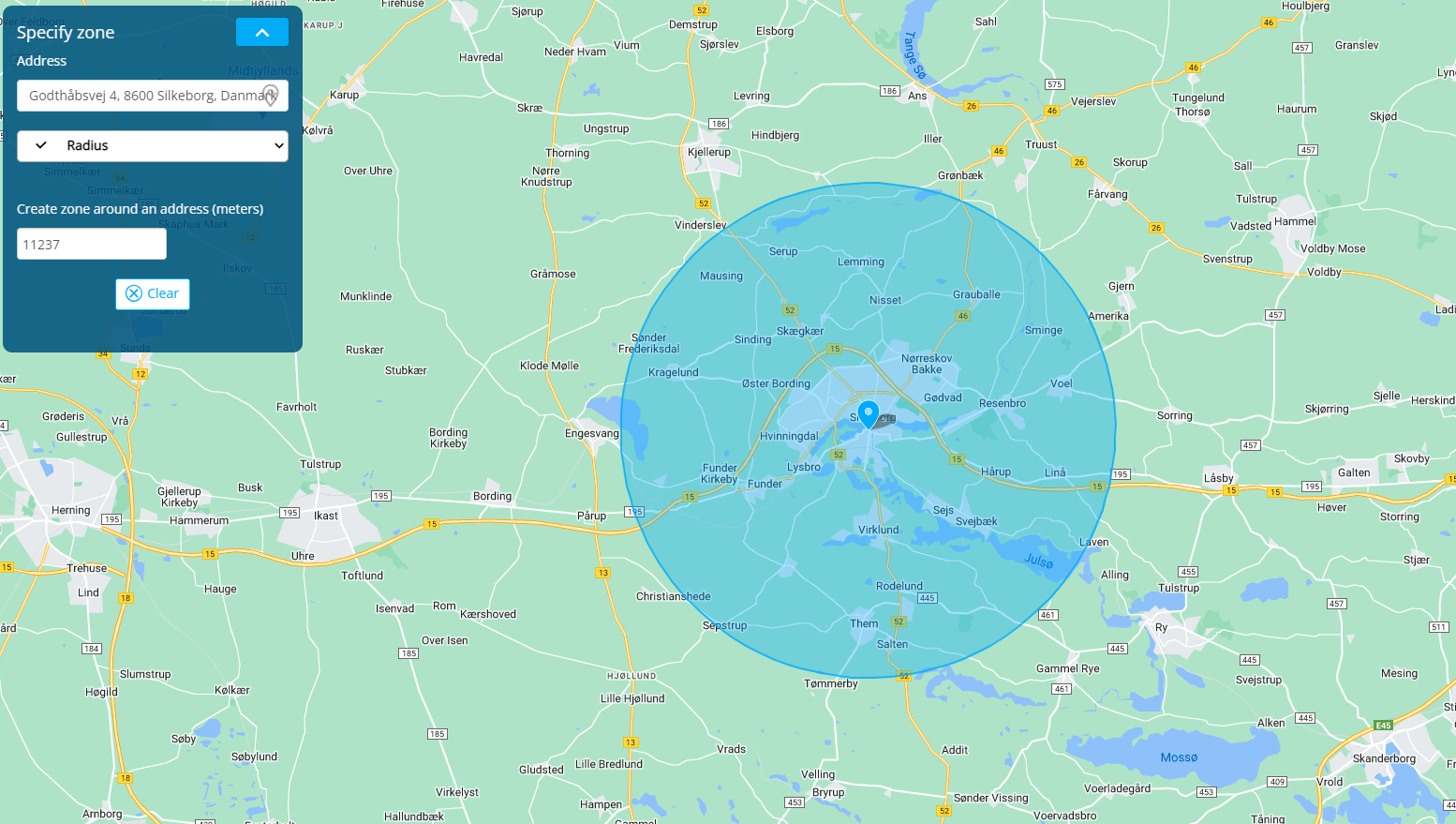 Name your zone on the right side of your screen.
This is also where you choose which vehicles or departments this zone should be active for. There is an option to choose everybody.
Now choose whether the vehicles aren't allowed to drive in or out of the zone.
You can add a time schedule for when the zone should be active.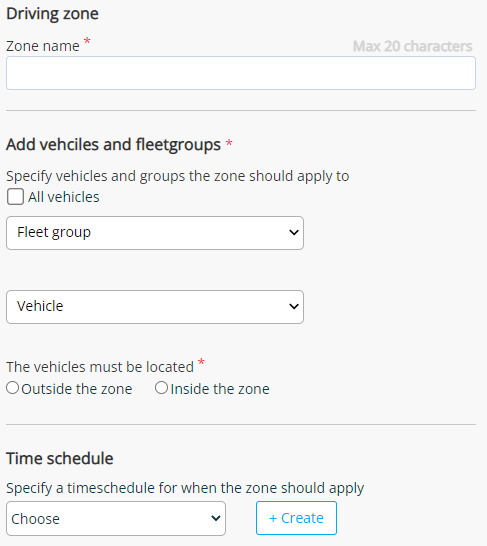 Your zone will be active when you have clicked on the green 'Save'-button.
You will receive notifications in the Dashboard if the zone is violated.
Time schedules
This is where you create the time schedules for your vehicles.
You will receive a notification in the dashboard if a vehicle doesn't drive within the time schedule.

Click on the green 'Create'-button to get started.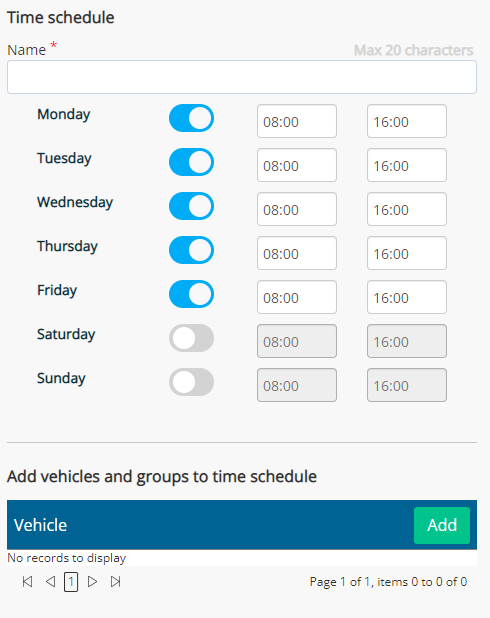 Give the time schedule a name and choose when it has to be active.
Finish the creation by choosing the vehicles or departments that it should cover.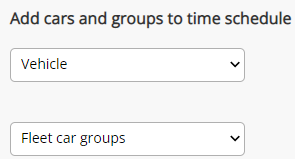 Remember to click on the green 'Save'-button.
Your time schedule is now active for the chosen cars/departments.