This guide shows you how to connect Mileage Book with Intect.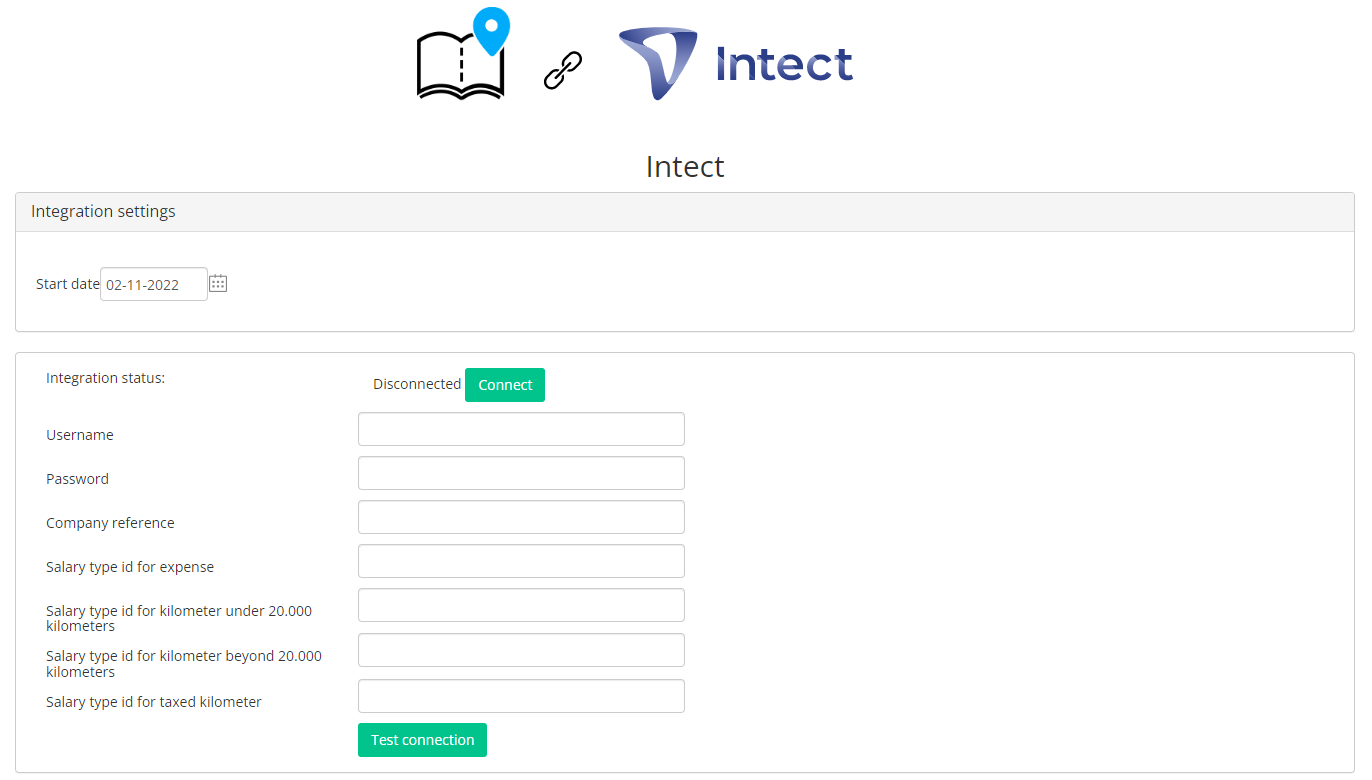 1. Start the integration by typing in your username and password to Intect.
2. Now you need your company reference. This can be found on Intect at the bottom of your screen.
This is a very small code. In this example, the company reference is 6202.

3. Set the salary type ID for expense and driving.
The ID can be found on Intect at 'Configuration' --> 'Time and salary types'.
After choosing the expense type that you wish to use, please copy the ID from 'Basics'

Place the ID on the field in Mileage Book.

4. When all fields have been filled in, simply press the button 'Test connection'.
Your integration to Intect is now completed.