Before a pool car can be displayed in Mileage Book and used by your employees, it has to be created in the Mileage Book system first.
In order to create a pool car in the Mileage Book system, you require administrative rights.

First you need to log in to Mileage Book and follow the steps below:
Creating a pool car
1. Select System setup

2. Select Carpool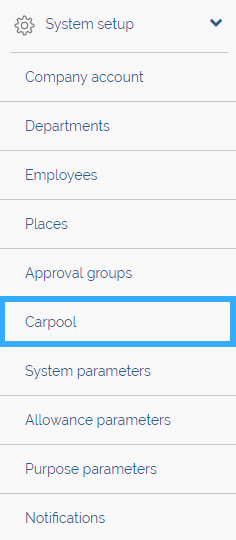 3. Press "New car"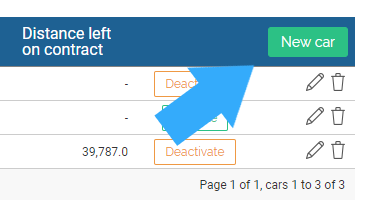 4. Insert all information about the pool car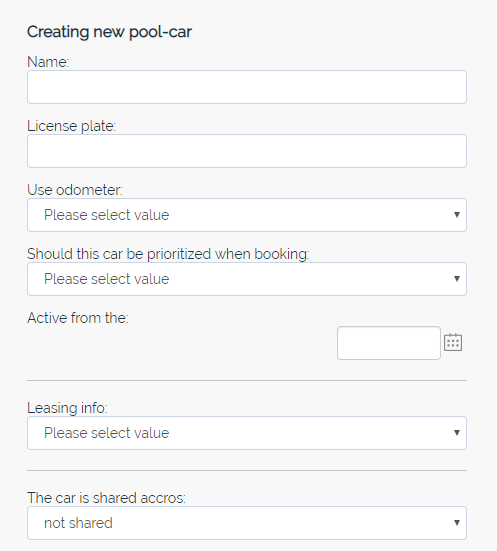 Name of the pool car (E.g. Audi A6)
License plate on the pool car
Use odometer
(Must be selected if you want to register the pool car's odometer value at each drive)
Should this car be prioritized when booking
(If a pool car is prioritized, the picked car will be shown at the top of the list before the other cars)
What date the pool car should be active from
Leasing Info
(If the pool car is a leasing car, you will be able to specify this here)

NOTE: If the pool car is a leasing car, you then have the opportunity to enter distance already driven and distance left in the leasing contract)
The car is shared across
(Here you can specify whether the pool car must be accessible to all employees or whether this must only be allocated to one or more departments)

NOTE: If the pool car is only to be available to one or more departments, you will then be given the opportunity to specify which departments it should be accessible to.


5. After all information is entered, simply press "SAVE" and the pool car is hereby saved and active in Mileage Book.