With fleet management through Mileage book, you have the opportunity to draw reports on your fleet's activity. To that end, we have provided the opportunity to create user-specific report templates that you or others in your organization can subsequently create reports from.


Create a fleet report template
You can easily and quickly set up your report template by going to
"Systemsetup > Fleet management > Reports"
To create a report, press the green 'Create' button.

In the report template's setup, you must specify:


Report template name.
Who should see and apply the template.
What should the template contain.

When the report template is complete, press "Save" at the bottom of the column.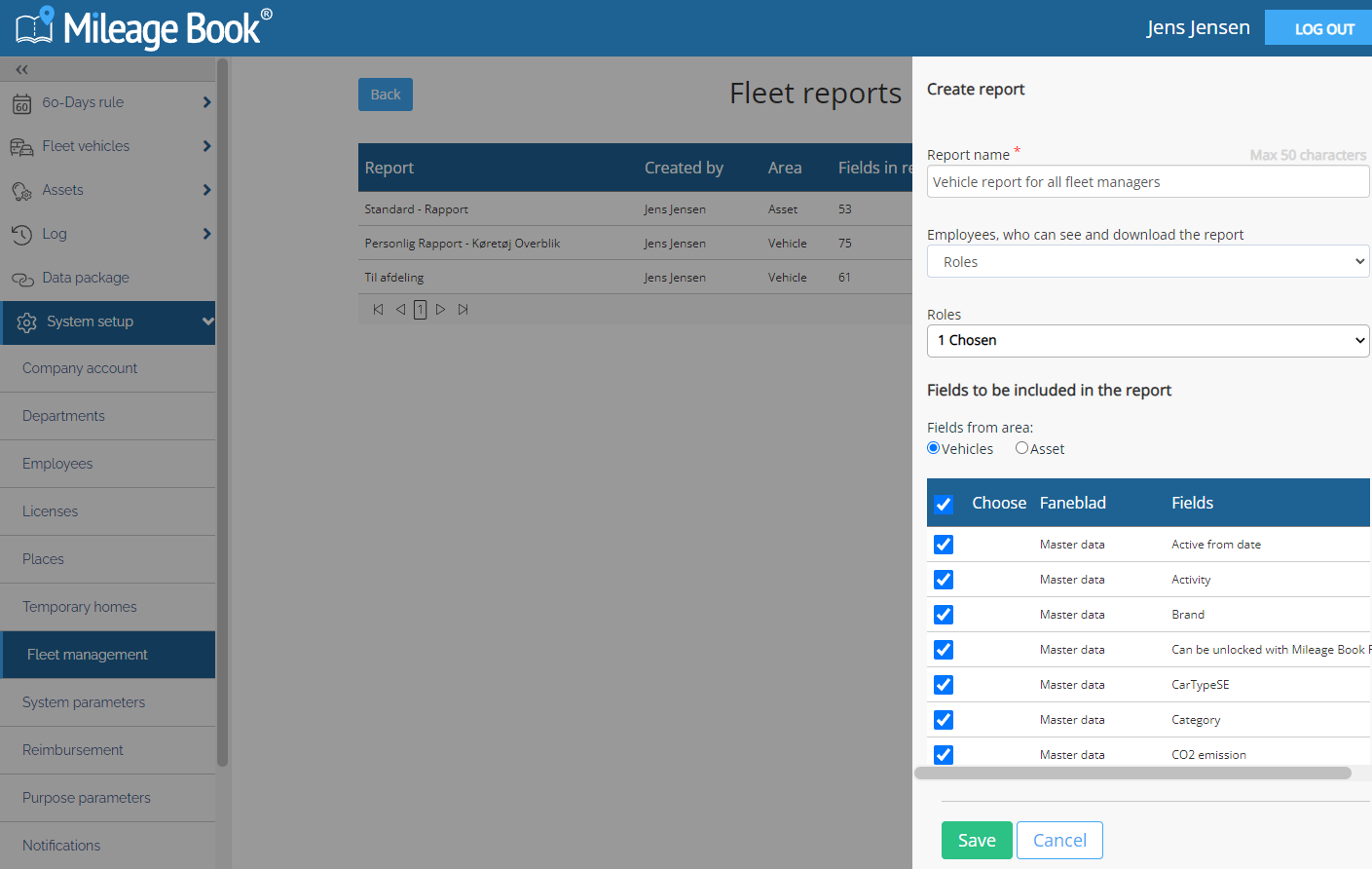 Create a fleet report based on a template
Ready to generate a report now based on a template?
Navigate to "Fleet Vehicles > Vehicles".
Click "Report" in the second blue column that appears from the left side of the screen. You can now choose to generate a report based on the available templates in the drop down menu.