The notifications for Fleet Management can be found at 'System Setup' --> 'Fleet Management' --> 'Notifications' --> 'Company Settings'.
There's notifications specifically created for Fleet Management.
These notifications will be sent to the Fleet Manager.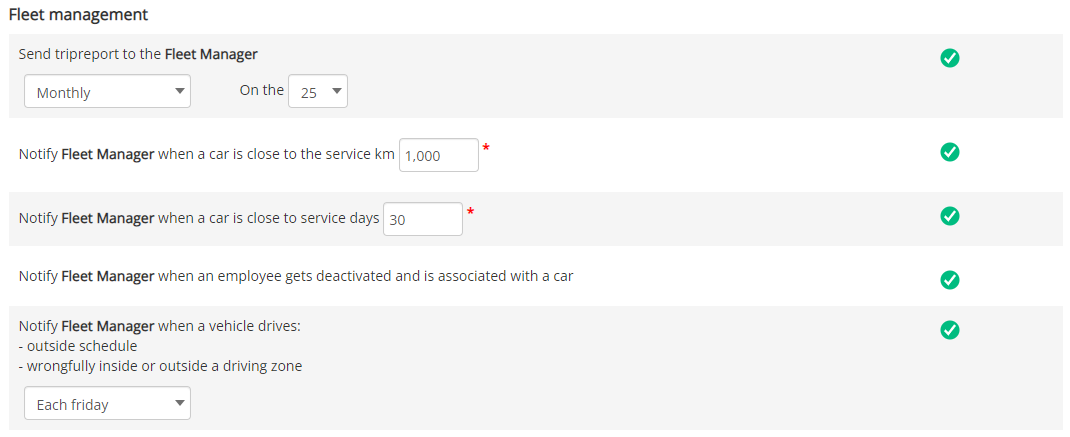 You can decide which of the notifications you want to receive. Just press on the checkmark if you don't want the notification.
The Fleet Manager can fx. be notified if a vehichle has to get serviced soon or if a vehichle has violated one of the defined rules.