You will find this setting at System setup --> Fleet management --> Fleet car groups.
Fleet car groups is used to put multiple vehicles together in one group.
For instance, this could be used by putting your departments into separate fleet car groups. This will grant you a better overview on the Live-map.

1. Press the green 'Create'-button.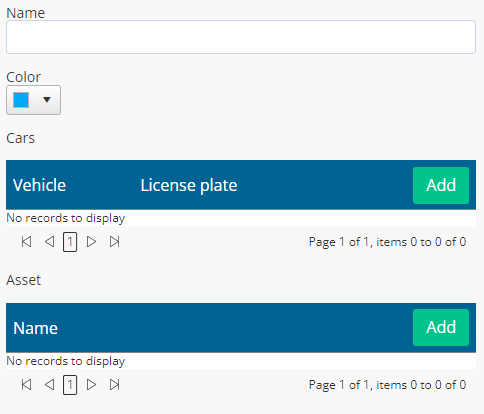 2. Start by naming your fleet car group. If you create fleet car groups based on your departments, it would make sense to name it the same as the department.
3. Choose a color for the group.
4. Finish the creation of the group by adding the desired vehicles.
Press the green 'Save'-button after all has been filled in.
The fleet car group has now been saved.