You can find these tabs at 'System Setup' --> 'Fleet Management' --> 'Custom fields'/'Field usage'.
In this article you will learn how to create custom fields and how to use them.
Custom fields
If you would like some other fields than those already made, you can create your own custom fields here.
These fields can be used in different places on the Mileage Book website.

In this case, a custom field group called 'Number of seats' has been created.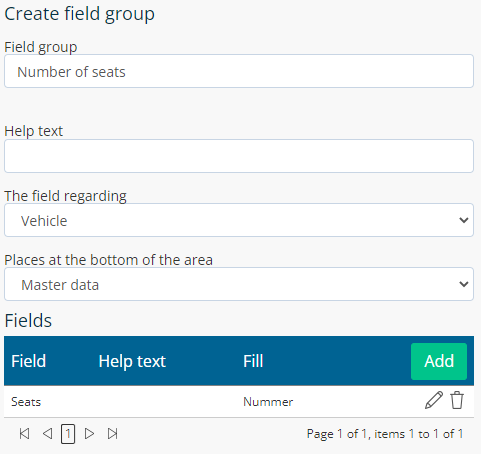 It has been chosen that the field regards vehicles and that it should be shown in Master data.
The field is called Seats and it needs to be filled by a number.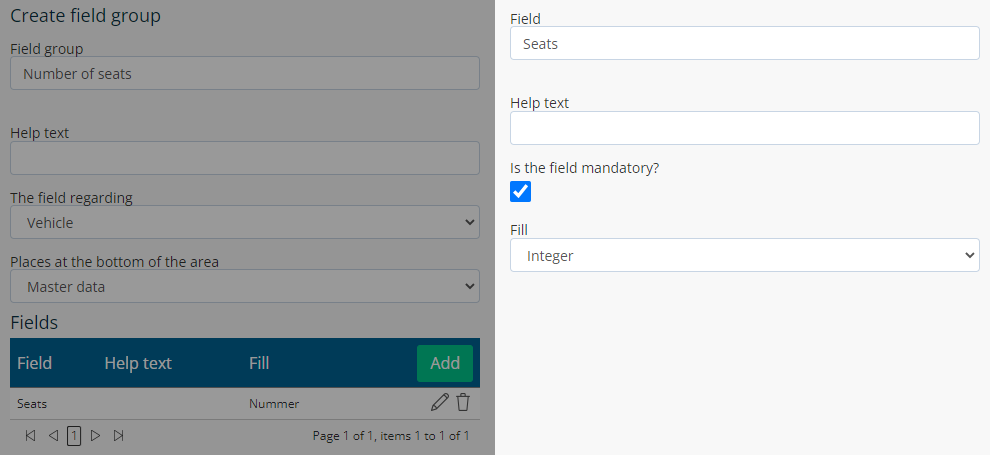 Remember to press the green 'Save'-button.
Field usage
The field has been saved. Now it has to be activated.

Press the green 'Add'-button.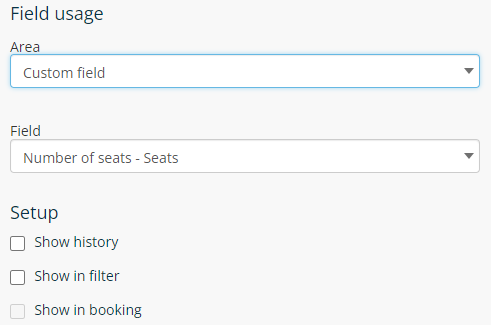 Choose 'Custom field' and the field that you just created.
You can choose whether the field should be shown in history or/and in the filter.
Remember to press the green 'Save'-button.
You can now find the Custom field at Fleet vehicles --> Vehicles --> At the bottom of 'Master data'.