You will find this setting at System Setup --> Fleet management --> Roles.
By creating your own custom roles, you will be able to decide which information your employees can and can't see.
You will now be guided through the creation of roles.

To create a new role, please press the white 'Create'-button.
Give the role a name and choose the employee or department that needs this role.
You will also be able to add the role while creating a new employee. This will be an option at the bottom of the screen at 'Roles'.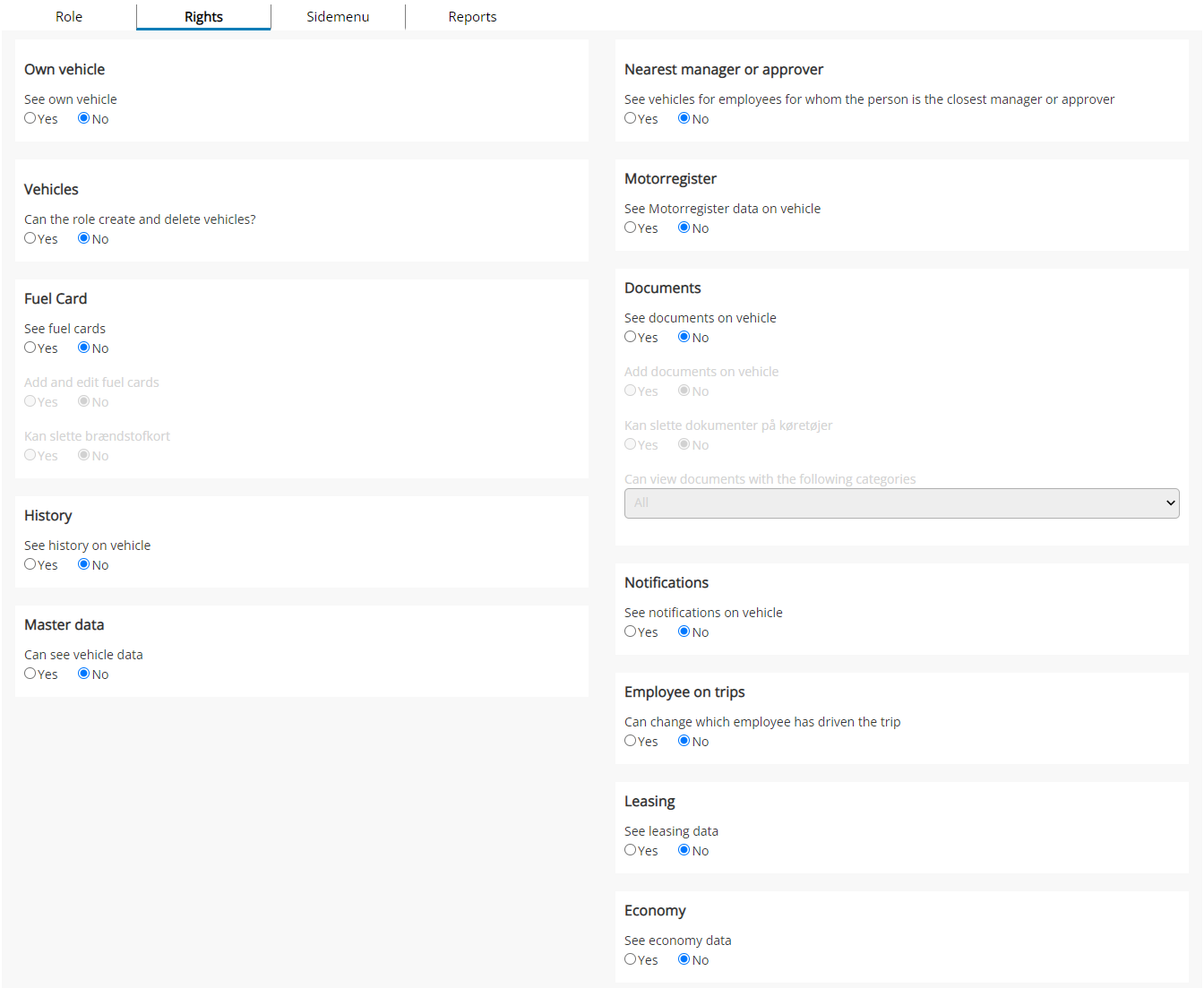 Choose which rights this role should have.
Decide what fields this role can access in the sidemenu. You can likewise choose that this role can't see the fleet management settings for Vehicles and System setup.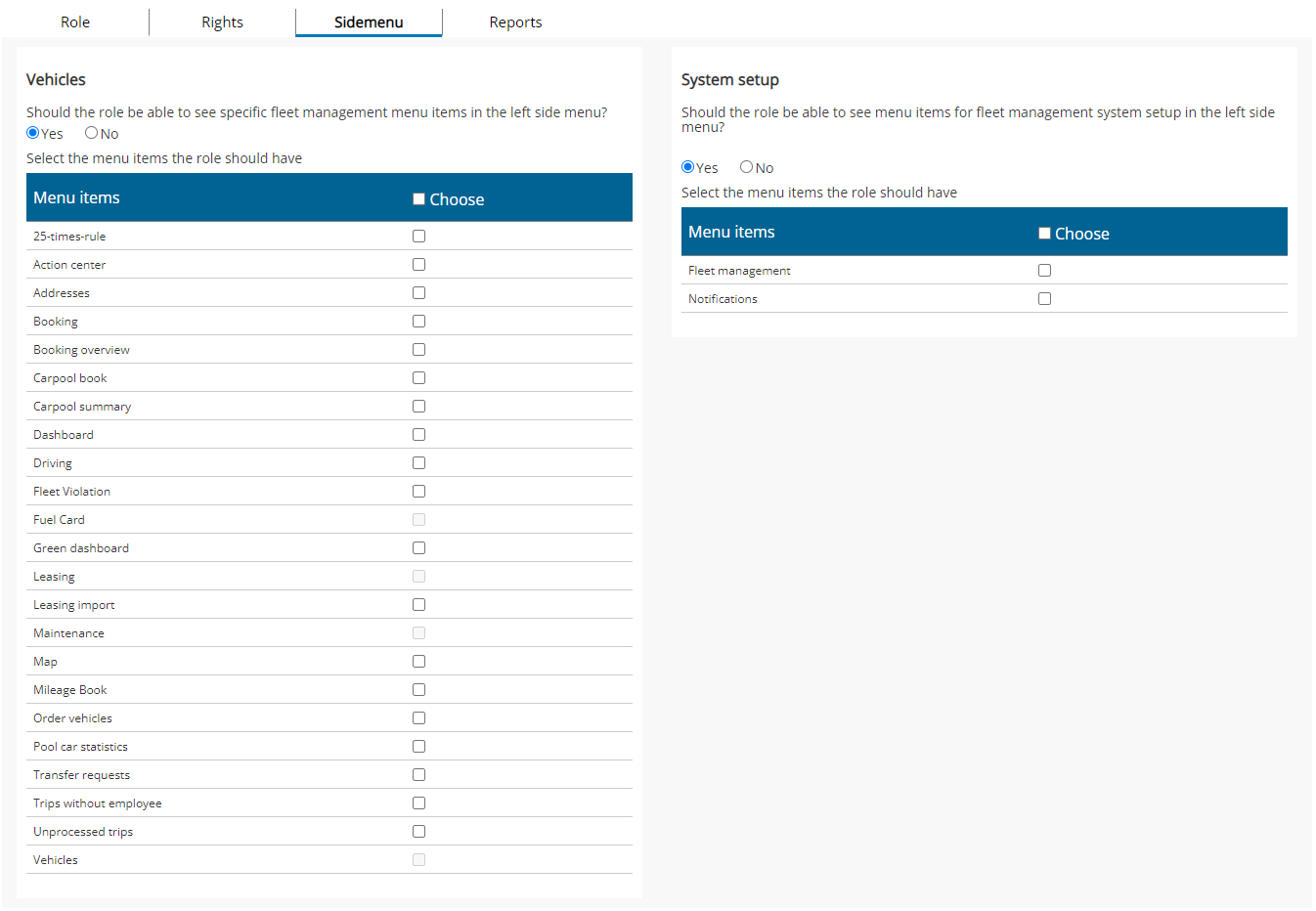 At last, choose if this role can see reports from Vehicles, Adresses or Drivingtime.

When you have finished the creation of your custom role, please remember to press the green 'Save'-button in the top right corner. The role has now been created and will be shown in the blue section to the left.